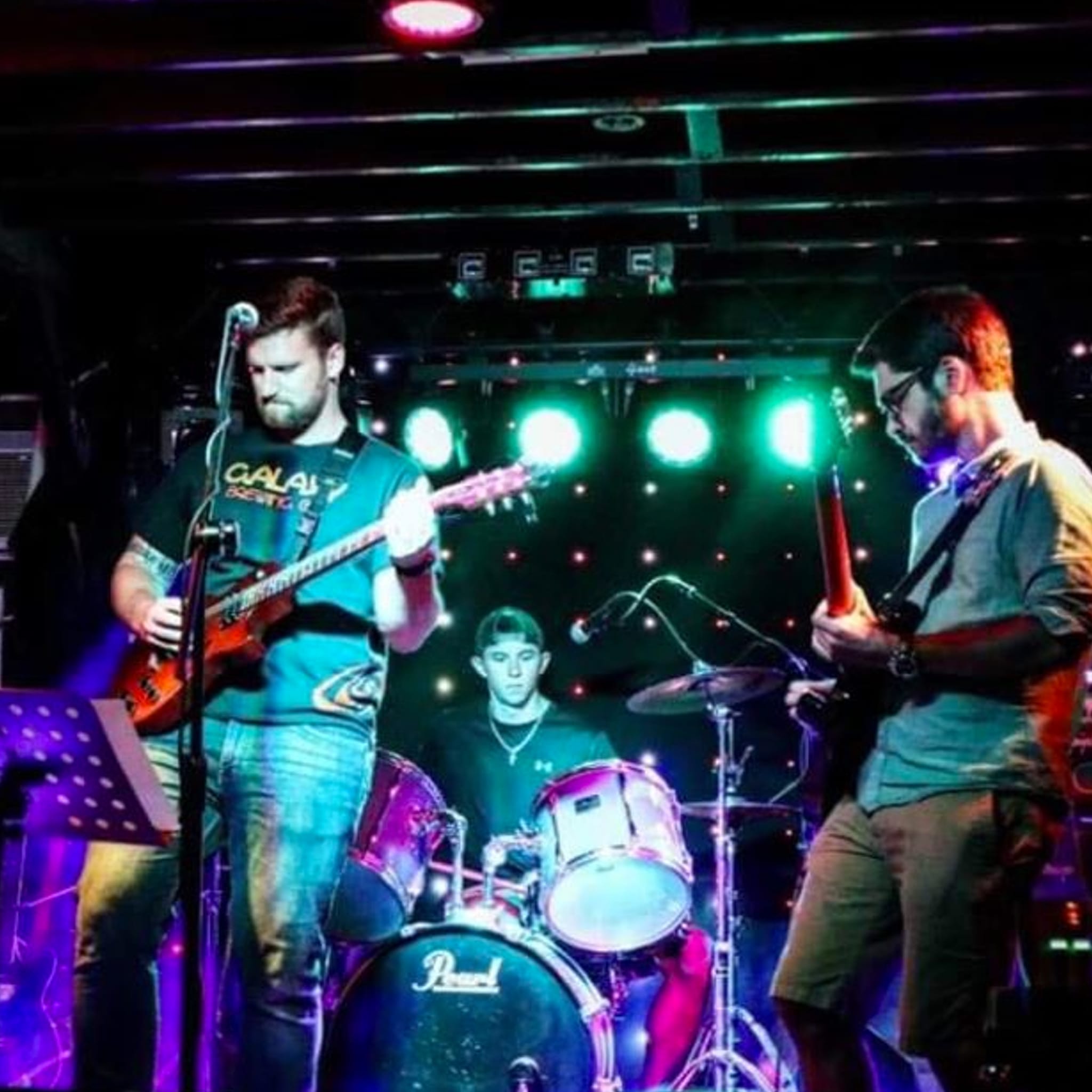 Hynskitz Velvet talks with us about conspiracy theories, music writing, and the pain of recording on older hardware.
https://www.facebook.com/HynskitzVelvetBand/ 
Subscribe to the podcast https://www.unsynd.com/feed.xml 
Watch the full episode and subscribe on https://youtu.be/G8hOm2uSfhA 
Listen to the Unsynd Spotify Playlist https://spoti.fi/2szFY4u 
Callouts - you have ALL been invited by Hynskitz Velvet to join Unsynd for an interview! Contact me to set it up.
https://www.facebook.com/iamkatielouise 
https://www.facebook.com/hastypage 
https://www.facebook.com/Themountainandtheviper 
Hynskitz Velvet has offered to co-host a dream interview with https://theblackkeys.com. @TheBlackKeys, you have been called out for an interview! Come be a source of inspiration for unsigned artists everywhere.
Show Links:
https://en.wikipedia.org/wiki/12_Rules_for_Life 
https://www.youtube.com/watch?v=uF7vghzj6pk 
https://www.amazon.com/Writing-10th-Anniversary-Memoir-Craft/dp/1439156816 
https://www.google.com/search?biw=1600&bih=852&tbm=isch&sa=1&ei=yMqqW-PZCoiVzwL8sKrwDA&q=bruce+lee+button+up+shirt&oq=bruce+lee+button+&gs_l=img.3.0.0l2j0i8i30j0i24l2.5211.5847..8221...0.0..0.497.2884.2-1j2j4......1....1..gws-wiz-img.......0i30.EZ9eucf48t4#imgrc=VlfY7IWOfL12iM: 
#music #podcast
~~~
ANTHONY SLIPEK
Special thanks to Anthony for crushing it on the Unsynd guest booking and episode promotion! Check out Anthony and his music at https://www.facebook.com/AnthonySlipekMusic/. 
HEARTFULL CONNECTIONS
Heartfull Connections teaches you how to heal yourself. Shamanism, Reiki, energy healing, and genuine compassion combine to teach you how to transform into your better self. https://www.facebook.com/HeartFull-Connections-2105813856320376/ 
B-SIDE GUYS
B-Side Guys are a podcast and blog focusing on undiscovered music in multiple genres that center around rotating universal themes. For more info check out bsideguys.wordpress.com and like https://www.facebook.com/BSideGuys on Facebook.
DOQTR SHINE
Doqtr Shine is board non certified practitioner of melodic progressive house and film music. Do you need music for your next film project? Doqtr Shine has the cure. Reach out to him on Instagram http://instagram.com/doqtrshine. You can trust him, he's a Doqtr.
MIKE CASEY - THE SOLE SEARCHER
Mike Casey live streams the fascinating world of the paranormal. Technology meets spirits as he explores haunted locations and private residences. Do you have a problem? If you want to "make contact", with the sprit world, first make contact with Mike Casey. Like https://www.facebook.com/mikecparanormal on Facebook and book an appointment today.
DIGITAL DOPE BOYZ
DigitalDopeBoyz delivers hot and new content daily. They're a top destination for indie hiphop music, established artists, and rising stars. If you're an artist, DigitalDopeBoyz wants to hear from you. Like https://www.facebook.com/DigitalDopeBoyz on Facebook to catch the next big thing.
UNSYND SPOTIFY PLAYLIST
Get fresh drops daily by subscribing to Unsynd's Spotify Playlist. https://spoti.fi/2szFY4u. The playlist contains music selections from Unsynd guests and other artists on the radar. Special thanks to Doqtr Shine for maintaining the Unsynd Spotify Playlist.